Fishing
Join us at Camp BullWheel for some world class angling!
Join Camp BullWheel on their floats on the Madison, which begin at Varney Bridge, just down the hill from our camp, where the river winds thru a maze of channels abundant with eagles, moose, whitetail deer, ducks & geese, river otters, mink, beaver and very well-fed trout, as evidenced in the early season floats.
Camp BullWheel is the only place in the world where an individual with a high spinal cord injury can independently cast a rod and line from a boat. This incredible feat is the result of decades of innovative engineering work. Recent grants have helped to expand our fleet of accessible boats allowing even more individuals with spinal cord injuries and their companions to experience the beauty of the Madison Valley.
Valley Adaptive Sports is partnering with Camp BullWheel to offer accessible angling to people with disabilities in Teton Valley. Email us today to find out more!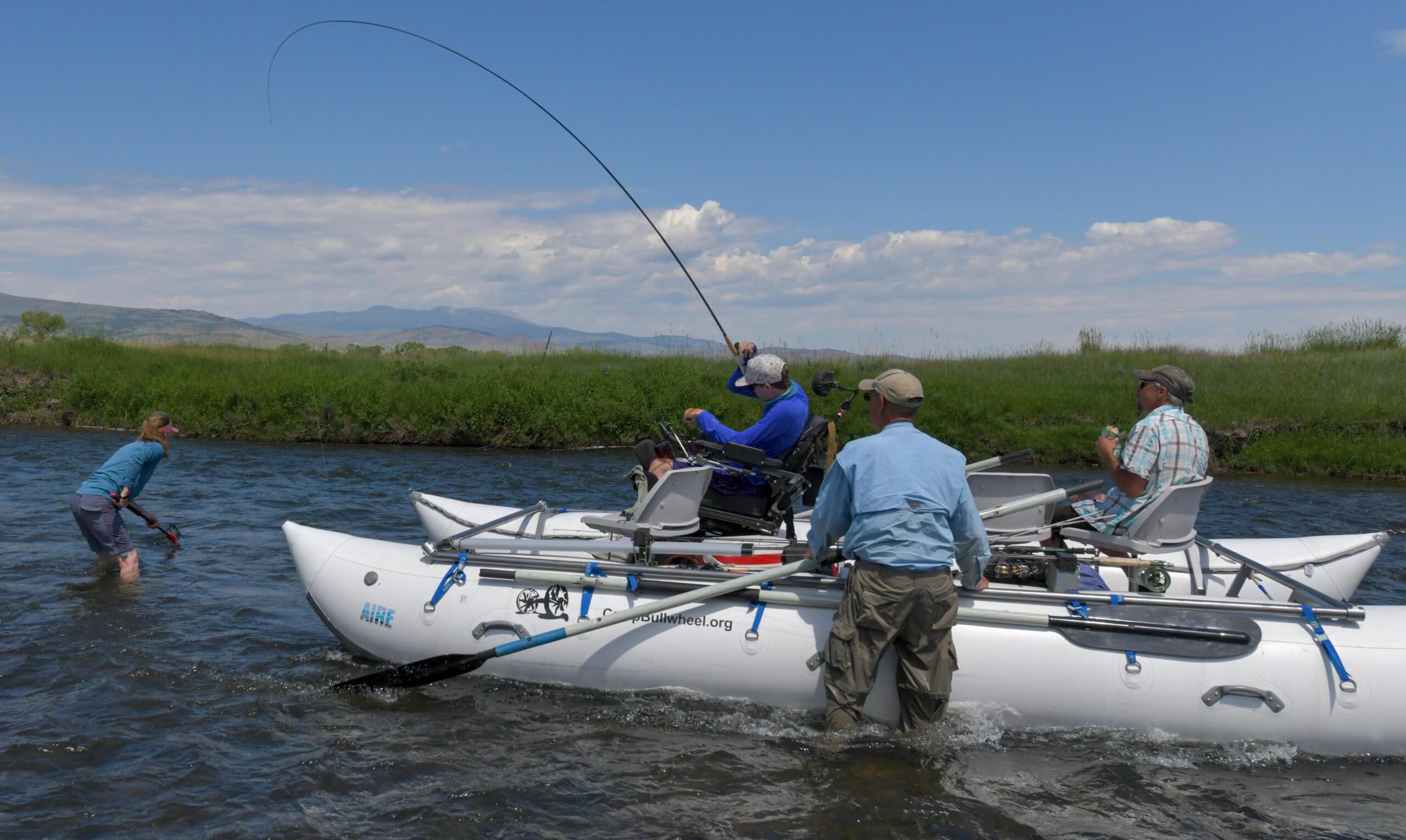 Subscribe to Our Newsletter for Updates!